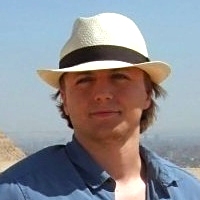 By far my best investment to date
"Amy has taught me invaluable lessons in terms of personal growth and inner peace, which are leading me to a happier, richer personal life and to a more fulfilling, enjoyable and profitable career. The added value I have derived from Amy's wisdom will stay with me for the rest of my life; working with her has been by far my best investment to date.
Finally, there's a quasi-esoteric aspect to these sessions which constitutes value-added in its own right. Drawing from Plato's Allegory of the Cave, I sense that I've been dragged out of the cave of conventional wisdom in which I've been trapped for most of my adult life. Now I'm out, blinded by the sunlight, but my eyes are getting accustomed and I'm starting to glimpse at a world in which I am becoming empowered, liberated and truly aware."
Stefano Pataro, Italy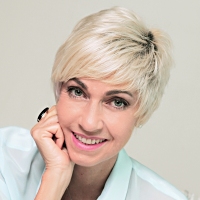 Helped make a magical turn in my life
"Amy helped me make a magical turn in my life, creating positive energy and results. I'm grateful for all the teaching, wisdom, patience, listening and discernment she gave me. She never judged me and always treated my stories with discretion and respect allowing me to open up to her as if I had known her forever. I have come to believe that living with an open heart is the true purpose of life."
Marisa Midolo, Italy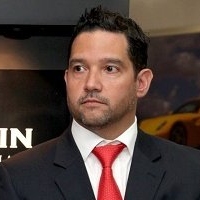 Her insights lead to great results
"Amy is an outstanding performance coach and her insights lead to great results at a personal, spiritual and professional level and she commands a powerful presence as a public speaker."
Chaly Barcenas, Panama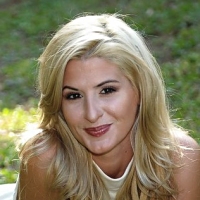 Profound, practical and actionable
"Amy holds herself to the highest and strictest standards of excellence in all she pursues. Her regal sophistication is complimented by a sense of humility and down-to-earthness that enables any walk of life to feel comfortably at home in her presence. The impact of her teachings on inner peace, power and purpose is profound, practical and actionable both professionally and personally."
Aimee Arnold, USA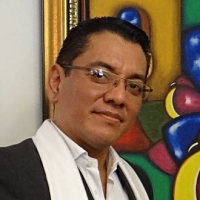 An extraordinary, natural coach
"Amy is able to positively transform any moment or situation.  Great humility characterizes her. She leaves a footprint in the soul of each person in her path and is an extraordinary, natural coach."
Alex Rodriguez, Panama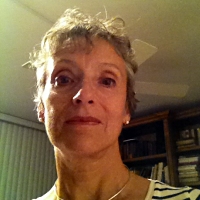 Shining example of caring perseverance
"Like the Greek Goddess of Victory, Nike, Amy left no stone unturned to help me achieve victory over my own limiting beliefs. She is a shining example of caring perseverance, coaching and gentle opening in the right direction. She is an example to me of what an authentic person, living from the heart really is."
Rosemary Baily, United Kingdom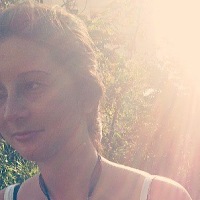 Highly practical and effective
"As an active businessperson and spiritualist, I sometimes struggle to connect 'Zen like' teachings of enlightenment with my daily reality of dealing with problems and people. What I love about the teachings Amy uses, is that they are spiritual yet delivered with actionable tools and are for the real life problems we all face.  It's a spiritual and mental growth course, and is highly practical and effective. I especially recommend it as a way to connect spirituality to the reality of a corporate day."
Elliese Judge, Australia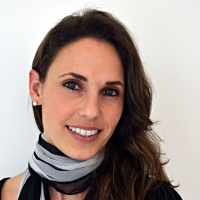 Most impressive
"Learning to identify, that 'our thoughts become the events and circumstances of our lives', I came to understand that communication is everything. It was during a moment of deep crisis when I was able to count on her professional services the most. Her ability to listen and critically identify the root of the issue is most impressive. She is a talented, responsible and integral professional, who can manage the toughest situation and complex personalities with the most graceful ease in both a personal and professional setting."
Annamaria Zampogna, USA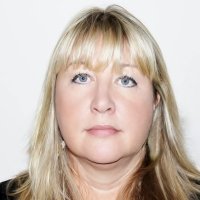 Powerful yet peaceful
"Amy is one of the most-warm hearted and generous women I have ever met. She speaks with a rare smoothness to her voice, a calmness which carries eloquence and wisdom. It is a rare find indeed to come across someone who is able and capable to spread warm, healing words of wisdom and introduce new ways of thinking and an ability to unlock the mind in such a powerful yet peaceful way."
Jackie Walker, United Kingdom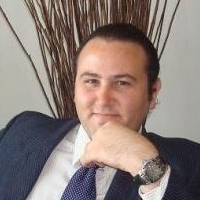 Strong presence and valuable worldview
"Anyone can tell from even a casual conversation with Amy is that she is a woman of substance.  Her achievements are very impressive as is the depth of her knowledge which are complimented by her ethos.  She has a strong presence and valuable worldview which is what we look for in speakers for TEDxPuntaPaitilla."
Ezra Masri, TEDxPuntaPaitilla, Panama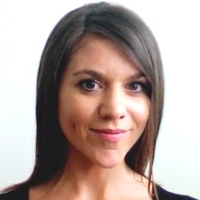 Helps connect with your beautiful soul
"Everything we need is within us, although sometimes we need the tools, instruction, and direction to find this and utilize it. With her uniqueness and personal approach, Amy provided these to me, helping me find what I needed within to spearhead transformation. She is a beautiful soul, who helps you to connect with your beautiful soul."
Meagan Stoveken, USA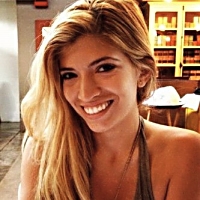 Helped see my weaknesses and strengths
"Before I reached out to Amy I felt like I was going a bit crazy – just quit my job and decided to start my own company, was learning Russian, organising a wedding, starting new projects and I felt like I was not giving my 100%. Although I had studied self development and was aware of the power of thought she helped me see my weaknesses and strengths in a different light, I understood myself better and therefore could focus on my projects differently. She helped me organise my goals and have a deeper understanding of goal-setting and vision."
Melissa Sanchez, Panama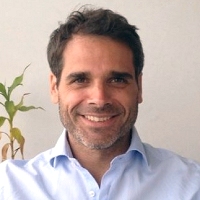 Focuses on creating deep levels of self-awareness
"Amy is a sensitive professional and very assertive in her analysis and understanding of her clients in both their professional and personal lives. She focuses on creating deep levels of self-awareness and gives you clear and precise tools with which to engage and put into practice. She has a huge skill-set with which she accompanies her clients in situations of stress and profound change. She helps you to create a transformation in the way you see yourself, your life and the world around you and in what's possible for you. Working with Amy is a great pleasure."
Carlos Alustiza, Argentina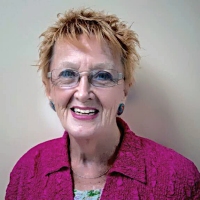 Insights into a happy, healthy, high-performing life
"Amy, you have set the bar high and encouraged me to do the same! You are amazing in the way you pull the scattered issues of life into a neat package. One I can easily apply. Your coaching has helped me to focus on the important issues in my life journey. It is the clarity that you bring to these issues that enable me to make the necessary commitment and follow through. My intuition has become more acute as I become aware my feelings, desires and dreams. This was a big breakthrough for me. I am grateful to you for your inspiration and your commitment to your community who benefit from your insights into a happy, healthy, high-performing life. I am so glad that our paths crossed. You have had a profound effect on the quality of my life."
Joyce Perrin, Canada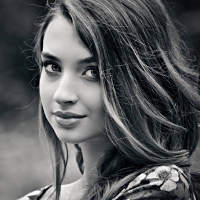 I have loved every moment of the journey so far
"I'd been feeling resentment and confusion for quite some time and felt I needed guidance in order to overcome them and move gracefully and easily towards my dreams. As a result of seeking Amy's guidance, I feel amazing, because I did something that my soul was in need of. I discovered some buried negative beliefs and I truly learned amazing techniques to recognise the moments when I'm operating from a place of fear or negativity and not love, and how to successfully switch back to the positive attitude and mental state. Amy's guidance and soul are a beautiful gift! After talking with her, I have gained more peace and closure to some past events and learned some techniques to change my focus in a good way. I have loved every moment of the journey so far."
Diana Bejan, Romania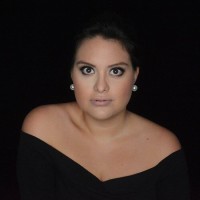 Insightful coach
"Sometimes you need exercises to take control of your life. Theory isn't enough and even if you understand what is said in books and by psychologists, taking actions and making a plan can be hard without help. In just one session Amy gave me all the insights I needed to start a series of activities and create a set of new beliefs to take me to that place I desire to be. She helped me to see the situations I'm going through from another perspective and in a few days I have already begun the transformations I wanted for my life."
Diana Hernandez, Panama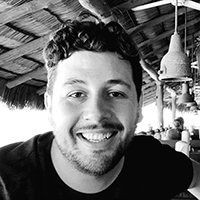 Amy has the keys
"I am on my second set of sessions with Amy and it is phenomenal how we can change ourselves once we are shown the way. Amy has the keys! Her coaching could benefit anyone,  from those looking for a greater understanding of who they are to those wanting to excel to the next level and beyond. Sessions with Amy take on a natural approach and allow you to become conscious with life whilst gaining a new set of skills. Learn to love!"
Andrew Lymath, UK
I cannot recommend Amy and her coaching abilities strongly enough
I was incredibly blessed to win a 4-week coaching package with Amy via her Be-ing Brilliant Facebook group. In our second session together, Amy gave me the space to be able to see the missing cog in my business. Within a few days, her coaching caused a dramatic shift, many new business connections and opportunities came from seemingly-nowhere. After 3 years of sitting-on-the-fence, feeling indecisive, I was now able to move forward.  Amy skillfully guided me to make positive life choices, to switch the language I was using, and see myself through her eyes. I cannot recommend Amy and her coaching abilities strongly enough: she is amazing.
Callie Carling, UK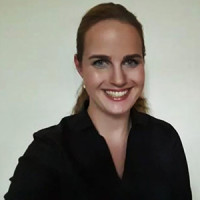 From a dead end to endless possibilities!
"I was very upset, at the doorsteps of depression, and really struggling to find the way on my own when someone recommended Amy to me. I had a short conversation with her and I knew that this was is it! She is an extremely positive person with the calmest state of mind. She is happy with herself and she made me realize what I could do to be happy with myself as well. Amy has guided me from being at a dead end to a road of endless possibilities! I now have the motivation and faith that I can be, do and have what I want! Amy has been the support and guidance I needed to make positive changes in my life and career, and I believe she can be the same for anyone struggling to find their way!"
Maja Misewicz, Poland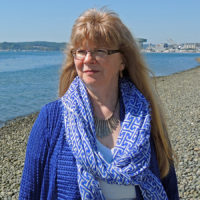 Amy listens! Really listens!
"I met Amy through the Aspire Foundation Program. I was confused and struggling with my business as it was not growing at the rate that I wanted. Amy helped me to understand that everything is within me to make anything I want happen. I've read many books about success, thoughts are things, etc., however, it was the daily exercises which Amy assigned and guided me through that have made the difference in multiple aspects of my life. Amy listens! Really listens! And focuses on where I am and what I need to do to get where I want to go. My life is so much better with her coaching."
Mary Jo Juarez, USA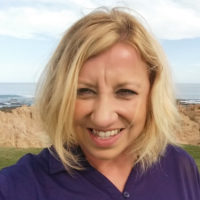 I am EVOLVING daily
"Before I met Amy, I felt as though I was "stuck" in a hole. I believed that my scope in life was very limited and I didn't have any type of vision in where I wanted to be or go. I was consumed with negativity, based on a few relationships I was having, rather than focusing on me. I was limiting myself because I believed that I was not good enough. Amy taught me to free myself from those thoughts and surround myself with others that have the same type of drive and vision that I seek. She taught me to work towards my vision daily – the small steps are as important as the big steps. As a result, I am EVOLVING daily. I am trying so many new things that I never have thought I would do. I have more confidence than I have ever had, as well as self-awareness. I recently realized that I am now on an awesome journey. It made me so happy that I wanted to shout it out to the world!"
Amy Kolczak, USA